About Me
Major
Biomedical Engineering / Game Design And Development
Minor
Electrical Engineering / Japanese Language Studies
Follow Forrest's Progress
Education
Rochester Institute of Technology is emerging into one of the world's most innovative, agile, diverse and forward-thinking universities. At RIT, we forge greatness by being different.
Forrest Shooster, son of Alizabeth and Michael Shooster of Parkland, Fla., has enrolled for fall 2012 admission at Rochester Institute of Technology. Forrest will study game design and develop...

Fall 2012 Colleges across the country are recognizing students from Marjory Stoneman Douglas High School for their on-campus success. Click any achievement to discover alumni from Marjory Stoneman Douglas High School, view their personalized Merit pages, and lea...
Awards & Recognition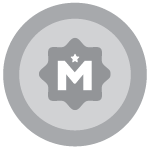 Forrest Shooster was recognized for earning an academic award

Best of Showcase - The Big Wave
http://globalgamejam.org/2017/games/big-wave
Defend the city's largest mustache provider! By switching between radio channels and piecing together the clues, you can unravel the plans of your foes and stop them! The project is aimed at being color-blind friendly and also deaf-friendly.
This has resulted in a published Paper.

Second International Conference on Game Jams, Hackathons, and Game Creation Events
DOI: http://dx.doi.org/10.1145/3055116.3055118

Spring 2017

Added by Forrest

Forrest Shooster was recognized for earning an academic award

Imagine RIT Gold Sponsor's Award
Sponsor: Democrat & Chronicle

TEAM:
Joseph Pietruch
Nate Perry
Chris Rider
William Ziegler
JD Kelly
Kurt Venezuela
Cathy Razim
Clayton Andrews
Forrest Shooster
Luke Burgess
Michael Wega

Spring 2014

Added by Forrest

Expand ▾

Forrest Shooster was recognized for earning an academic award

2nd place in poetry slam competition

Fall 2012

Added by Forrest
Activities & Affiliations
Game Developers Club

President

A place where people regardless of major, who are interested in the practice of game design and have the passion for it can meet up and make games and have interesting relevant discussions.

Fall 2013 - Spring 2016

Added by Forrest
Phi Sigma Pi

Member, Member, Fundraising Chair, Member, Scholarship Chair

Phi Sigma Pi (ΦΣΠ) is a national Gender-inclusive honor fraternity and a 501(c)(3) not-for-profit organization.

Phi Sigma Pi's central tenets are listed as:
1. The acquisition and dissemination of information and knowledge through scholarship,
2. The application of professional skills and the fostering of leadership qualities by promoting and advancing the welfare of humanity, and
3. The fostering of non-discriminatory, fraternal fellowship within Phi Sigma Pi's ranks.

Fall 2013 - Fall 2016

Added by Forrest

Expand ▾
Launch Initiative

Frontend Software Lead

Building a 10ft Rocket to launch to 10000ft with a 10lb payload. Did PCB work in KiCAD and writing software in C++ with Qt and OpenGL for Mission Control. Refer to QGLib on Github (Argzero).

Our Team Consists of:
Electrical Engineering,
Biomedical Engineering,
Computer Engineering,
Mechanical Engineering,
Software Engineering,
and Computer Science students

Fall 2015 - Spring 2016

Added by Forrest

IEEE Association.

Student Member

Institute of Electrical and Electronics Engineers

Fall 2015

Added by Forrest

IGDA

Student Member

The International Game Developers Association (IGDA) is the largest non-profit membership organization in the world serving all individuals who create games.

Mission: To advance the careers and enhance the lives of game developers by connecting members with their peers, promoting professional development, and advocating on issues that affect the developer community.

Key areas:
Advocacy
Networking and Community
Professional Development
International Reach


Fall 2014

Added by Forrest

Biomedical Engineering Society

The Biomedical Engineering Society (BMES) is an interdisciplinary society created to serve both biomedical and engineering interests. Benefits include access to journals--the Annals of Biomedical Engineering, Cellular and Molecular Bioengineering, Cardiovascular Engineering and Technology--the monthly Biomedical Engineering News, career-building information, membership in special interest groups (SIGs), education/networking benefits via BMES meetings, ability to join committees, and etc.

Added by Forrest
Kendo Club

Member

Practicing the Japanese art of the Sword. We learned Kendo and Iaido. I passed a test to be allowed to participate in armored sparring.

Fall 2012 - Fall 2014

Added by Forrest
Empty Sky Go Club

Member

We play the ancient board game of Go (otherwise referred to as igo, weiqi, etc)

Fall 2012 - Fall 2016

Added by Forrest
Work Experience
Workinman
Gameplay Programmer / Sound Designer

As a gameplay programmer on two existing projects, I programmed, created levels for, and created sound effects for several expansions on which the client provided positive feedback. After one such expansion serving as the lead developer on both projects. I also edited music tracks for use in these expansions. I was in charge of helping another worker get acclimated to both projects for a short time. For part of the time working on the two projects above I also assisted with the programming of another game. I also created and edited many sound effects, voice-overs, and stingers for as well as edited existing music for several new games as well as ones which were previously in production while I was working on and managing the code and sound for the two projects mentioned above. During certain times, I also assisted with general QA and bugfixing of several project builds for multiple mobile platforms (Android, iOS, and Kindle) and for MacOS. The games I worked on are the following: In the Disney Watch App: - Drop Zone: Descendants, Girl Meets World, and Liv and Maddie expansions - Photoshoot: Descendants, Girl Meets World, and Liv and Maddie expansions as well as achievements and props In the Disney Junior Watch App: - Goldie and Bear (not the current version, the older one pre-approval) And a few others

May 2015 - August 2015
Added by Forrest
MAGIC Spell Studios
Sound Designer (SFX)

I've been working on the Sound Design for sound effects for this game as of late. Chain Gang Chase is a game which RIT Interactive Games and Media Professor Joe Pietruch has been working on since June 2013 when the first prototype was built. CGC is a couch coop game where several players are chained together (up to 8) and have to navigate a maze as quickly as possible. There is also an online map editor and the was a kickstarter for it which successfully raised more than the amount needed to fulfill the goals of the kickstarter. There are a fair number of other people also working on this project. For more information, please visit the CGC About Page: http://www.chaingangchase.com/about . Check out the map editor here: http://www.chaingangchase.com/maps/. This project has since become a separate project from MAGIC Spell Studios and we are now working on this on our own free time.

January 2014 - June 2014
Added by Forrest
RIT - Interactive Games and Media Dept. - Dr. David Schwartz
Research Assistant

C++ programming and researching functionality of ArcGIS software with regards to the CityEngine software and libraries. Responsibilities included determining ways CityEngine could benefit students in the IGM Dept. at RIT and identifying obscure resources and recognizing limitations of the working environment for the use of CityEngine. In particular, we focused on finding a way to integrate the CityEngine Procedural City Generation Technology into a Unity3D plugin for the purpose of making integration easier for students and possibly more easily programmable. Our team also generated a Gray box city from the Open Street Maps data regarding the city of Malmo.

January 2014 - June 2014
Added by Forrest
Endless Mirror's Reflection
Lyricist and bass guitarist

Played bass guitar and wrote lyrics for music with a group of other students who were members of the MSD Anime Club. We played both japanese rock and pop music and also american rock music.

January 2010 - January 2012
Added by Forrest
Spine and Wellness Centers of America
Medical Virtual Reality Researcher

Design and Development of 3D Virtual and Augmented Reality Environments for Research in Pain Medicine applications. Worked with Arduino Uno, photoplethysmography with the Easy Pulse Plugin, Oculus Rift virtual reality headset, OVRVision Oculus Rift augmented reality attachment, Emotiv EPOC+ EEG headset, and the Unity 5 game engine.

June 2016 - Present
Added by Forrest
Global Response
Software Programmer

I saved Global Response roughly $50,000 in costs by working on Salesforce setup and programming as well as learning HTML and Ruby on Rails. This experience also gave me some exposure to other business concepts such as balance sheets. I also wrote ruby scripts to parse complex data fields and correct certain aspects of hundreds of thousands of addresses by standardizing them and refactoring them. I also thereafter spent time post-validating said information and managed to clean, refactor, and immigrate four different databases of uniquely formatted records from TBS to Salesforce whilst subsequently correcting all invalid address information. I also wrote Apex Triggers for their Salesforce to set up a Round Robin with their incoming leads by sending them only to active operators, storing unallocatable leads in a queue to be dealt with later, and providing access to a manager to oversee said process and overwrite it where necessary. The trigger tries its best to ensure that no operator receives more leads than another where possible.

May 2008 - Present
Added by Forrest