Follow Barbara's Progress
Education
Founded in 1885, Springfield College is known worldwide for the guiding principles of its humanics philosophy—educating students in spirit, mind and body for leadership in service to others. With its foundation of academic excellence and rich athletic ...
Springfield College has named Barbara Thurman of Los Angeles, CA (90019) to the dean's list for academic excellence for the spring 2013 term. Thurman is studying Human Services. Founded in 1...

Spring 2013

Verified by Springfield College

Expand ▾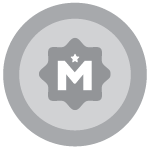 Barbara Thurman was recognized for earning a spot on the Dean's List

Barbara Thurman of Los Angeles, CA Named to Springfield College Dean's List

Spring 2011

Added by Barbara
Work Experience
Los Angeles County Department of Public Social Services
---
ELIGIBILITY WORKER I

Interview applicants or participants of public assistance to obtain financial and other eligibility data. Prepare the forms necessary for entering participant's financial and biographical data into the computer system; reviews computer generated data reports to verify and ensure data entered is accurate. Assists applicants or participants in completing the necessary documents. Explain provisions of the various public assistance programs, applicable Federal and State regulations, County's policies, and legal rights and responsibilities of applicants or participants in public assistance programs. Review and analyze financial and eligibility information to determine initial or continuing eligibility for General Relief, CalFresh, Medi-Cal or other public assistance programs. Contact individuals, agencies, insurance companies, schools and other relevant institutions to verify or clarify information provided by the applicants or participants to resolve discrepancies. Search various income and eligibility-related computer databases to ascertain whether the applicants or participants are receiving income from other sources of public assistance aids or programs, and to further assess eligibility status. Compute benefits for eligible applicants or participants of public assistance programs, determine whether funds can be authorized for special needs, initiate and update program participants' financial information and documents. Organize, monitor and prioritize assigned cases to ensure necessary case records and documents are properly filed, processed, verified and updated within specific time limits established by legislation and regulations. Make preliminary assessment of applicants or program participants' social situation to determine potential problems which would require making referrals to social services staff. Refer applicants or program participants to appropriate County departments, community-based organizations and other agencies for services and resources to address their immediate and long-term needs. Follow existing procedures and criteria to identify suspected cases of welfare fraud for referrals to the Welfare Fraud Prevention and Investigation unit. May verify earnings or incomes to compute the amount of over-payment or over-issuance, generate over-payment reports and Notices of Action, and, when appropriate, make referrals to the Welfare Fraud Prevention and Investigation unit. May initiate a job referral for potentially employable applicants and participants of public assistance programs. May make home calls or site visits to interview participants to clarify or verify eligibility or other information.

Intermediate Typist Clerk

July 2008 - November 2015

Performing skilled typing work, perform specialized clerical duties requiring a working knowledge of specialized subject matter and the specialized clerical functions involved and the use of initiative and judgment with procedural and policy limits. Typewrites abstracts of judgment, executive notices and similar documents requiring extreme accuracy or independent judgment in selecting materials. Typewrites complex charts, forms, statistical and similar documents from rough draft requiring skill in arranging tabular material, setting up forms and extreme accuracy in typing. Processes documents according to a predetermined but specialized procedure for such purposes as formulating property descriptions, and recording and indexing court papers, transcripts and legal process. Checks documents for completeness, accuracy and compliance with legal and other requirements. Answers questions and gives information to the public concerning such matters as regulations, procedures and the preparation and filing of legal forms, applications and permit requests; acts as special receptionist or counter clerk. Keeps records of a nature requiring specialized knowledge, discrimination and judgment in the selection, compilation or computation of data to be included such as cost data records and distribution and control ledger, which can be posted without extensive knowledge of bookkeeping principles. Maintains clerical controls where work is divided among personnel performing separate parts of an entire operation. Searches records and files for data where judgment and discrimination are required in selecting or abstracting material. Answers correspondence requiring the selection of data necessary in formulating the reply, referring unusual cases to a superior for approval. Estimates amounts due and collects fees. May exercise minor supervision over the work of others. Compares or segregates documents in cases where specialized knowledge of the function and more than a routine check for accuracy are involved, as in the auditing of warrants or purchase orders. Operates office machines such as calculators incidental to the performance of other duties. May routinely access such office equipment as video display terminals, word processors, or personal computers to input data, perform computations, or produce documents not requiring the formatting or programming of such equipment.
Added by Barbara