About Me
Major
Economics (Concentration: International Politics And Policy) And Education Studies
Hometown
Taichung City, Taiwan
Follow Hsin-Ta's Progress
Education
Hsin-Ta Tsai of Berea, Ky., recently was awarded a Study Abroad Grant worth $1,000 from The Honor Society of Phi Kappa Phi--the nation's oldest and most selective collegiate honor society for all...

Spring 2013

Verified by The Honor Society of Phi Kappa Phi

Expand ▾
Awards & Recognition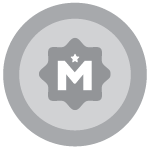 Hsin-Ta Tsai was recognized for earning an academic award

Henry W. and Edna Austin Scholar, Berea College, 05/2014
• State Senator Henry W. and (Mrs.) Edna Austin of Oak Park, Illinois, provided funds for these awards honoring fine academic performances by Berea College students. Austin Scholarships recipients are chosen from the sophomore class and are eligible to become Austin Scholars. Austin Scholars are members of the junior and senior classes. A student may be selected only once as an Austin Scholar.



Added by Hsin-Ta

Hsin-Ta Tsai was recognized for earning an academic award

Outstandingly Diligent Student Award, the Ministry of Education in Taiwan, 09/2011
• Each year, the Ministry of Education in Taiwan selects students from different grade levels to recognize their efforts and struggles in achieving their current academic standings.


Added by Hsin-Ta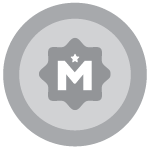 Hsin-Ta Tsai was recognized for earning a scholarship

Doris and Harold Rosenbaum Graduate Scholarship, Berea College, 05/2014
• The Rosenbaum Scholarship was established in 1994 to assist students who have been accepted by or are eligible candidates for enrollment in the nation's leading graduate and professional programs.


Added by Hsin-Ta

Hsin-Ta Tsai was recognized for earning a scholarship

Beldon Graduate School Fellowship, Berea College, 05/2014
• Awarded annually to Berea College outstanding graduating seniors who have met the requirements for teacher certification or recent (last five years) outstanding graduates, who have taught at the pre-college level with skill and devotion, and plan to enroll in graduate school for further professional development. The students selected must have a superior academic record.


Added by Hsin-Ta

Hsin-Ta Tsai was recognized for earning a scholarship

Dr. Lee Wickline Scholarship, Berea College, 05/2014
• Given in honor of Dr. Lee E. Wickline, class of '49. The recipient must be a full-time enrolled junior or senior with a major or minor in education who shows evidence of being well-rounded, demonstrates an enthusiastic interest in school and community activities, and has an awareness of universal human values.


Added by Hsin-Ta

Hsin-Ta Tsai was recognized for earning a scholarship

Full Tuition & Room and Board Scholarship, Berea College, 2011-2014
• Approximately 25-30 international students are admitted to Berea College on a full scholarship each year, and in my case, I was also awarded full room and board funding. As an institutional policy, it is rare that more than one student from any country be offered admission each year (with Taiwan and China being considered one nation in the school policy).


Added by Hsin-Ta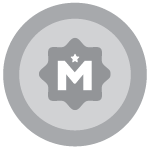 Hsin-Ta Tsai was recognized for earning an academic award

Inducted member since 2013 (permanent membership)

Added by Hsin-Ta
Activities & Affiliations
Phi Kappa Phi was born different. In 1897, 10 senior students, 2 faculty members and the University of Maine president created a new kind of honor society, one that recognized excellence in all academic disciplines.Today, Phi Kappa Phi continues to rec...
Berea Economics Association

Added by Hsin-Ta
Omicron Delta Epsilon, the International Economics Honor Society

Added by Hsin-Ta

Mortar Board Senior Honor Society

Added by Hsin-Ta
Students for a Free Tibet

Added by Hsin-Ta
Mortar Board, Inc., as an honor society, is an association of individuals selected for distinguished ability and achievement in scholarship, leadership and service, which recognizing the advantages of a national union of senior honor societies, has for...
Honor Society

Mortar Board

Location

Columbus, OH

Website

Added by Hsin-Ta
Work Experience
Berea College
Teaching Assistant/Associate (Economics and General Studies)

Economics: I assisted with assignment-grading, problem-solving, tutoring in the Economics Lab for "International Political Economy," "Research in Economics I," "Principles of Microeconomics," and "Principles of Macroeconomics" courses, and exam-proctoring. General Studies: I assisted with paper-grading and held workshops for writing research papers for "GSTR 210 Writing Seminar II: Identity and Diversity in the United States." About the College: Berea College was founded in 1855 as the first inter-racial and coeducational college in the Southern United States, supporting talented students from low-income families to attend college.

August 2011 - May 2014
Added by Hsin-Ta
P.I.C.K. International Asset Management Co., Ltd.
Market Research Summer Intern (Full Time)

During the summer following my college graduation in May 2014, I interned in a small think tank in an international asset management company that handles research projects relating to the firm's expansion plans in peer-to-peer (P2P) lending as well as e-commerce. I was put in charge of researching the logistics of an online store selling local, organic foods and environmentally friendly products. I was also assigned to aid a co-intern's P2P project, which aims to launch the first P2P business in Taiwan, with terms-of-use translation editing and other relevant research. As a requirement, I presented each research project to the President, the General Manager, relevant director(s), the research team and its supervisor. About the firm: With capital of ten million USD and 300 employees, P.I.C.K. provides debt collection services for Non-Performing Loans, working alongside major banks and other firms.

May 2014 - May 2014
Added by Hsin-Ta
Wenzao Ursuline University of Languages
Teaching Assistant (International Affairs) & ESL Tutor

ESL Tutor: I was the only freshman student-instructor who tutored English as a Second Language (ESL). Primarily, I taught spoken English using English-learning magazines selected by the language center. TA: I was the only freshman teaching assistant who taught English newspaper-reading skills and led class discussions using materials designated by the Department. About the University: Wenzao is the only university devoted to languages and one of the 28 Chinese Language Centers accredited by the Ministry of Education in Taiwan.

September 2010 - June 2011
Added by Hsin-Ta
Washington High School (Taiwan)
Social Studies Teacher (Full Time)

A social studies teacher at Washington High School (in Taiwan), I'm currently teaching the senior elective sociology course, high school world history, grammar, and writing. I am also the trainer for students competing in the annual National Youth Diplomatic Envoy Competition co-held by the Ministry of Foreign Affairs and the Ministry of Education (won national honorable mention in 2015). On the side, I advised students on their applications to US and UK colleges, with duties ranging from editing essays, conducting mock interviews, and college search. I also liaised between Washington High and UC San Diego to arrange a summer business program (July 2016) for students at Washington High. About Washington High: An accredited high school in Taiwan with three separate departments in one campus: the Overseas (US curriculum, all in English), High School (Taiwanese curriculum with a bilingual focus), and Junior High School (Taiwanese curriculum with a bilingual focus) Departments. August 2015 - Present Social Studies Teacher A social studies teacher at Washington High School (in Taiwan), I'm currently teaching the senior elective sociology course, high school world history, grammar, and writing. I am also the trainer for students competing in the annual National Youth Diplomatic Envoy Competition co-held by the Ministry of Foreign Affairs and the Ministry of Education (won national honorable mention in 2015). On the side, I advised students on their applications to US and UK colleges, with duties ranging from editing essays, conducting mock interviews, and college search. I also liaised between Washington High and UC San Diego to arrange a summer business program (July 2016) for students at Washington High.

August 2015 - Present
Added by Hsin-Ta