Minor
Honors Interdisciplinary Studies
Awards & Recognition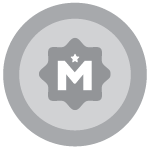 Grant Colip was recognized for earning an academic award

Deans List for the Fall 2017 semester (during junior year). Carried a course load of at least 12 graded credit hours and earned a GPA of 3.5 or above.


Added by Grant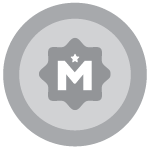 Grant Colip was recognized for earning a scholarship

Fred Schaefermeyer Scholarship - recipient for the 2016-17 (sophomore) year. Criteria: demonstrated an appreciation for the geosciences, showed enthusiasm for mineral collecting, and earned a high grade in the GEOL 280 (Mineralogy) course.


Added by Grant

Grant Colip was recognized for earning a scholarship

JMU Second Century Scholar - 75% of in-state tuition cost, award recipient beginning in the 2015-16 (freshman) academic year. Criteria: demonstrated exceptional dedication to a STEM field and had a GPA of at least 3.5 in high school, declared a STEM-related major, and maintained a cumulative GPA of 3.25 during undergraduate study.


Added by Grant
Activities & Affiliations
JMU Spanish Club

Member 2015-present. Attended discussion-based meetings, networked with other Spanish-speaking students on campus, and further developed Spanish-speaking skills.

Served as Vice President, Fall 2017-present. Elected by fellow club members to organize events, schedule meetings with the appropriate University offices, and lead meetings in the absence of the President.


Added by Grant
JMU Geology Club

Member 2015-present. Facilitated and attended events such as hikes, activity nights, and caving expeditions, participated in fundraisers and special events for the club, and spread awareness of geoscience careers through open house booths, event volunteering, and department outreach.

Served as Treasurer, Fall 2017-present. Elected by fellow club members to help run the club bank account, conduct apparel and other orders through third-party vendors, and organize club fundraisers throughout the academic year.


Added by Grant
Work Experience
Roanoke Valley Governor's School for Science and Technology
---
Student Facilitator

Worked at the annual summer science camp for middle schoolers. Helped middle school-age kids from the region brainstorm research ideas, develop project procedures, conduct in-depth research experiments, and write accompanying papers.
Added by Grant
James Madison University
---
Geology Laboratory Teaching Assistant

Assisted students in geology lab classes, answered questions about class material, and explained lab
exercises and content. Set up, managed, and cleaned up lab materials. Completed grading of quizzes and
assignments throughout the semester. Assisted with other miscellaneous duties in the Geology
department as needed.
Added by Grant
Projects, Publications & Classwork
Added by Grant
A Multi-Proxy Analysis of Northern Pacific STEMSEAS Sediment Core Lithology and Permeability (Research Project)

Conducted original course-based research during the 2017-18 (junior) year under Dr. Kristen St. John in GEOL 406; studying the lithology, permeability, and other properties of sediment cores from the Northern Pacific Ocean and the Gulf of Mexico to interpret past climatic events. Jointly presented this research in poster format at the Winter 2017 JMU Honors Symposium and in April 2018 at the southeastern Geological Society of America (GSA) section meeting in Knoxville, TN.
Added by Grant
Environmental Science Research at the Roanoke Valley Governor's School (Research Project)

Environmental science research at the Roanoke Valley Governor's School, conducted over the course of three academic years of study (2012-2015). Worked in conjunction with the City of Roanoke and Appalachian Ecologic to determine the effects of compost tea and synthetic fertilizers on grass and soil nutrient levels, as well as the health of macroinvertebrate and microbial communities in the soil. Presented research at various symposiums and advanced to the Virginia State Science & Engineering Fair twice, in 2013 and 2015.
Added by Grant