Education
With an enduring commitment to the regional community it serves and a focus on student success, Northampton Community College has developed a reputation as an institution of extraordinary distinction, earning accolades at the state and national levels ...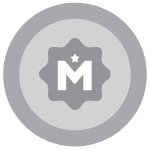 Carlos Vasquez was recognized for earning a spot on the Dean's List

Spring 2017 - Spring 2018

Added by Carlos
Activities & Affiliations
Northampton Community College is excited to welcome new and returning students to campus for the Fall 2018 semester. Northampton Community College is excited to welcome Carlos ...

Fall 2018

Verified by Northampton Community College

Carlos Vasquez , Biotechnology student of Easton , has been named to the Dean's List f...

Spring 2018

Verified by Northampton Community College
Beacon Conference

The Human Gut Microbiota and Microbiome Evolution and its Role in Human Diseases - Presenter

Added by Carlos
Science Fair

Presenter

Best poster winner in the Environmental Science category. Effects of Deicers on the Environment: Impact on Freshwater Algal and Protozoan Communities.

Spring 2018

Added by Carlos
Work Experience
Projects, Publications & Classwork
The Effects of Deicers on the Environment: Impact on Freshwater Algal and Protozoan Communities (Research Project)

Using salt as road deicer is affecting aquatic life and freshwater supplies could be threatened in a near future. The purpose of this work is to determine how deicers affects these microorganisms and their effects on environment.
Added by Carlos
Microorganisms Associated with Chicha Fermentation (Research Project)

In South America the consumption of fermented drinks dates from ancestral times. The most recognize drink is the "Chicha", a popular fermented drink made from cereals, fruits and tubercles. This studies analyze the presence and association of microorganism involve in the process of fermentation of these drinks. How they interact between communities and their involvement with the conservation of food. And how helpful is the interaction between humans and the health advantages that they promote.
Added by Carlos
Mesenchymal Stem Cells as a Possible Treatment for Stroke (Research Project)

Stroke is a leading cause of disability, and cell-based therapy for stroke, frequently studied in recent years, has shown promising results. The central nervous system (CNS) cannot regenerate itself by nature. For neural tissue damage repair, neural stem cell (NSC) implantation offers a promising solution. Mesenchymal stem cells (MSCs) have displayed capabilities in regenerative therapy for the treatment of stroke, as a ready supply of angiogenesis, antiapoptotic, and mitogenic factors and for their ability to migrate in damaged tissue and differentiate into neuronal cells.
Added by Carlos
Genome Editing: New Tools for Treatment of Diseases (Research Project)

There are many tools for the process of bioengineering, such as ZFN, TALENs, CRISPR/Cas systems, and two recently synthesized new editing tools, NgAgo and SGN (Malankhanova, Malakhova, Medvedev, & Zakian, 2017). But the most frequently used instrument for genome editing is the CRISPR/Cas9 system, as many research studies show it is being used in cancer research, in x-linked severe combined immunodeficiency (SCID), RNA associated diseases, Huntington's disease, sickle cell disease, cystic fibrosis, just to name a few. It is even being implemented to treat infectious diseases such as HIV.
Added by Carlos
LIPID MEASUREMENT OF CHLORELLA VULGARIS CULTURED IN DIFFERENT GROWTH MEDIUMS (Research Project)

We are living in a world in energy crisis and with fear of what would happen now and in the future with global warming and climate change, it is important to consider environmental friendly alternatives such as the cultivation of microalgae. Microalgae are photosynthetic microorganisms, while they growth they reduce the atmospheric concentration of CO2 making microalgae an effective environmental alternative.
Added by Carlos
DNA Fingerprinting Using Restriction Enzymes (Capstone Project) (Research Project)

DNA fingerprinting is a genetic typing technique that allows the analysis of the genomic relatedness between samples, and the comparison of DNA patterns (Heras, 2016). DNA samples were collected from a crime scene and two suspects, using restriction enzymes (EcoRI, HindIII) the samples were cut and analyzed with agarose gel electrophoresis. A standard curve was generated and the molecular weight (size) of the fragments were calculated and analyzed.
Added by Carlos