Education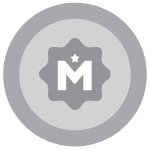 Anna Copp was recognized for earning a spot on the Dean's List

Fall 2014

Added by Anna
Corning Community College is a premier two-year school, offering degree programs, certificates, and continuing education classes. Located in the heart of the Finger Lakes region of New York State, CCC's main campus sits on 550 acres on Spencer Hil...
Awards & Recognition
In September, two Elmira College students, Anna Copp '18 and Ashley Kelly '18, along with Dr. Daniel Clay, assistant professor of criminal justice, presented a research paper during a conference at...

Spring 2017

Verified by Elmira College
Activities & Affiliations
The Octagon

Photographer and Writer

Fall 2016

Added by Anna
Minds Matter

Social Media Manager, Education Team Leader

Similar to Active Minds, Minds Matter is a student organization dedicated to breaking the stigmas surrounding mental health and providing the campus with resources for help. Minds Matter hosts activities, chapels, and other events throughout the school year in order to help students "destress" and get educated about the issues surrounding mental wellness.


Fall 2014 - Spring 2016

Added by Anna
Work Experience
Bethany Village
---
Added by Anna
Bethany Village Horseheads, NY
---
Added by Anna
Perfectly Posh
---
Added by Anna
7 Cups of Tea
---
Intern, Listener

My responsibilities as a listener are responding to those in need of help through active listening, responding, being timely, and sharing resources.
Added by Anna
Plant Essentials, Inc.
---
Field Associate- Seasonal

Customer Service Stock Quality Control Create Displays Work as Part of a Team Product Knowledge- Plants General Store Knowledge- Lowe's Plant Essentials, Inc. is a vendor company hired by companies, such as Lowe's, to help maintain their garden centers.
Added by Anna
Messiah College
---
Ticket Office Assistant

Switchboard operator, ticket sales, head usher, campus vehicle distribution

Dining Services- Lottie Nelson Dining Hall

September 2014 - October 2015

Cook Clean/Sanitize Stock Work as Member of Team Dishes Serve
Added by Anna
Elmira College
---
Post Office Assistant

September 2016 - September 2017

Sort Mail/Packages
Label & Log Packages
Distribute Mail/ Packages
Assist Students with Mail (Sending or Receiving)
Phone
Added by Anna
Downey Elementary School
---
Guidance Intern

Filing Needs Evaluations Minor Co-Counseling Occasional Assist with Power Packs (Bags of food for low income students to take for the weekend)
Added by Anna
Projects, Publications & Classwork
Interdisciplinary Conference on Human Trafficking (Conference)

The annual conference involves students, professors, lawyers, nonprofits, and more in discussing the international human trafficking crisis. I presented with fellow student, Ashley Kelly, and our professor Dr. Daniel Clay on the 2000 Protocol and ICCPR in relation to the guidelines they set, needs and effects of housing on trafficking victims, and international examples of housing laws for trafficking victims.
Added by Anna
Music Therapy (Classwork)

Paper and presentation on what music therapy is, how it is conducted, its effects on children, and more for my Play & Development class at Messiah College.
Added by Anna
Systems Theory in Family Therapy (Classwork)

Presentation and paper on systems theory - definition, effects, etc. - with fellow students for our Group Dynamics class at Messiah College
Added by Anna
Content Analysis of Pop Music Videos (Classwork)

Small-scale content analysis conducted with two fellow students for Introduction to Social Research at Messiah College
Added by Anna
Chapel Attendance & Faith Correlation (Presentation)

Paper and academic poster of a study conducted with two other students on Messiah College's students in regards to required chapel attendance, types of chapel events offered, and any correlation to their faith. This was presented at Messiah College's Annual Humanities Symposium
Added by Anna
Asperger's Syndrome & Schizophrenia: Common Misdiagnoses (Classwork)

Research paper written for Writing for Psychology course at Messiah College
Added by Anna