Major
Communication - Concentration In Organized Leadership
Follow Lindsey's Progress
Awards & Recognition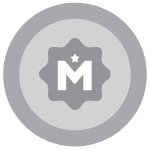 Lindsey Frazier was recognized for being a member of who's who

Truth Initiative Youth Activism Fellowship
YAF a 12-month leadership development and community activism program. Fellows learn from nationally recognized public health leaders and connect with other dynamic young adults from around the nation. Training is provided on tobacco-related health equity, regulatory policy, and media advocacy and communications.

Fall 2016 - Fall 2017

Added by Lindsey

Expand ▾
Activities & Affiliations
Public Relations Student Society of America

Vice President, President

Advancing the Profession and the Future Professional:
Founded in 1967, the Public Relations Student Society of America (PRSSA) is the foremost organization for students interested in public relations and communications. We advocate rigorous academic standards for public relations education, the highest ethical principles and diversity in the profession.
PRSSA is made up of more than 10,000 students and advisers organized into 300 plus Chapters in the United States, Argentina, Colombia and Peru. We are headquartered in New York City, and led by a National Committee of PRSSA and PRSA members. We have a rich history of support from our parent organization, the Public Relations Society of America (PRSA), which offers professional development, networking opportunities and news.



Fall 2016 - Spring 2018

Added by Lindsey

Expand ▾
Honor Society. org

Honor Society (HonorSociety.org) is the preeminent organization dedicated to recognition of its members success and to empowering members to achieve. Honor Society is a great opportunity to maximize your academic and professional potential as well as expand your personal network for future success.

Spring 2017 - Spring 2018

Added by Lindsey
Work Experience
Response Mine Interactive
---
Business Development Associate

Identifies and helps to develop strategic relationships with partners or potential customers. Assists in the development of a strong pipeline of new business opportunities through direct and indirect client contact and prospecting. Works with marketing, sales, and product development teams to implement business development initiatives.
Added by Lindsey
CHIMP INC
---
Office Manager

January 2015 - December 2015

- Planned and executed all aspects of office headquarter move

- Oversaw daily office operations for staff of three employees

- Managed hundreds of retail accounts and receivable accounts

- Translated business priorities into implementable actions

- Established and maintained external communications calendar, and managed scheduled assignments
Added by Lindsey
Cigar Shoppe
---
Assistant Manager

November 2012 - February 2015

- Provided repeat and new customers with exceptional care and attention
- Directed guests and routed deliveries and courier services
- Answered and managed incoming and outgoing calls while recording accurate messages
- Assessed urgency and priorities during meetings with the CEO
Added by Lindsey
PJS Rusted Buffalo
---
Sales Associate

September 2011 - December 2012

- Addressed and resolved neighborhood problems and complaints in a tactful and timely manner.
- Worked closely with organizations, individual businesses and agencies to foster a welcoming climate for business
Added by Lindsey
Projects, Publications & Classwork
A letter addressing how Big Tobacco targets youth and lower socioeconomic communities in order to profit and create life-long consumers.
Added by Lindsey
HS Academy - Content Marketing Certified (Other)

HubSpot Academy is the worldwide leader in inbound education. As the training division of HubSpot, HubSpot Academy serves marketing and sales professionals with free training for the digital age. With over 50,000 awarded annually, HubSpot Academy's Inbound Certification has become the official badge of the inbound movement. We aim to educate and inspire people so that we, together, can transform the way the world does business. Content marketing is a marketing strategy that centers on creating, publishing, and distributing content for your target audience -- usually online -- the goal of which is to attract new customers.
Added by Lindsey
Hubspot Academy - Inbound Certified (Other)

Learn how SEO, blogging, landing pages, lead nurturing, conversion analysis and reporting come together to form a modern inbound marketing strategy.
Added by Lindsey
Hubspot Email Marketing Certification (Other)

HubSpot's Email Marketing Certification is a free email marketing course and certification that is open to anyone and everyone. From email marketers to entrepreneurs to c-suite executives, this course helps you stay on top of the latest trends in the email marketing world. The free training is comprised of 9 classes that vary from 10 -45 minutes. They discuss how email is a sustainable channel to close leads and delight customers. This course will teach you how lifecycle marketing, segmentation, email design, deliverability, analytics, and optimization come together to create an email marketing strategy that grows your business.
Added by Lindsey
Inbound Sales Certification - Hubspot Academy (Other)

HubSpot's Inbound Sales Certification features five classes that introduce you to the Inbound Sales Methodology. From identifying potential buyers, to developing outreach strategies, to building personalized presentations, this free sales training course covers the basics of what inbound sales is all about.
Added by Lindsey