Major
Political Science, Honors Program
Minor
Political Communication
Follow Abigail's Progress
Awards & Recognition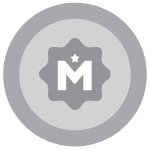 Abigail Goldring was recognized for earning an academic award

University Teacher's Assistant Award - Teaching Assistant for Dr. Lindsay Hoffman, POSC447: "National Agenda: Race in America," Fall 2015.

Added by Abigail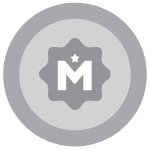 Abigail Goldring was recognized for winning a scholarship

Adi Patel Memorial Scholarship - For leadership and continued commitment to the Student Television Network.

Fall 2014

Added by Abigail
Activities & Affiliations
Hillel Student Center

-Serve as liaison between 7 CEI interns and their faculty advisers through initiating and leading bi-weekly meetings to develop their outreach activities and goals.
-Build relationships with and connect over 60 students to Jewish life and each other through facilitating regular conversations and executing on-campus programming.
-Effectively manage and allocate a budget to be used during meetings and programs.

Fall 2013 - Spring 2015

Added by Abigail
Student Television Network

-Produce and direct live bi-weekly episodes.
-Responsible for creating the rundown and scripts, editing news packages with Final Cut Pro, and operating sound boards, playback, cameras, and graphics in the studio.
-Developed and currently implementing two original changes: incorporating the "49 News" YouTube channel into social media and promotional activity and overseeing the execution of live interview segments.
-Serve as an anchor and reporter

Fall 2014 - Spring 2016

Added by Abigail
Work Experience
State of Delaware
---
Legislative Fellow, House Majority Caucus

-Provide administrative support to the House Judiciary Committee and House Public Safety and Homeland Security Committee, including organizing weekly meeting agendas, recording minutes at meetings, and drafting committee reports. -Assist staff of the Delaware General Assembly with research requests.
Added by Abigail
University of Delaware
---
Undergraduate Research Assistant

-Research the relationship among psychology, ideology, and humor structure under the supervision of Dr, Dannagal G. Young in the Department of Communication. -Presented this research at the American Political Science Association's 2015 conference; co-authored journal article forthcoming. -Selected for a competitive research assistant-ship with the University of Delaware Summer Scholars program; presented a literature review at the Undergraduate Research and Service Celebratory Symposium. -Assisted Dr. Young with the development and conduction of an original experiment that intends to advance understandings of the differences between liberals'​ and conservatives' interpretations of ironic-based and exaggeration-based humor.
Added by Abigail
ABC News
---
Intern, "Good Morning America," ABC News DC Bureau

-Assisted bookers and producers in element gathering using ABC's internal databases and social media, arranging live and pre-recorded interviews, and pitching stories -Provided on-site support for field producers during live shots -Wrote and published original online content for Good Morning America and ABC News
Added by Abigail
Capitol Hill, Washington, D.C.
---
Intern, Office of U.S. Senator Cory Booker

January 2015 - February 2015

-Prepared informational material on net neutrality for Senator Booker's participation in a hearing held by the Senate Committee on Commerce, Science, and Transportation -Provided administrative support at swearing-in day events and a congressional briefing, "A Conversation about Federal Criminal Justice Reform" -Conducted research in technology, environment, healthcare and finance policy
Added by Abigail