Education
Seton Hall, only 14 miles from New York City, offers the opportunities and resources of a large university with the attention of a small college.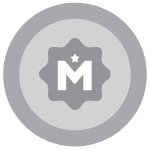 Brian Salamat was recognized for earning a spot on the Dean's List

Spring 2015 - Fall 2016

Added by Brian
Work Experience
Brookstone
---
Second Assistant Manager

• Maintain constant floor presence on the sales floor • Maximize associate distribution on floor with zoning charts • Adapt to various customer personalities while on the sales floor • Inform customers of current and future promotions
Added by Brian
World Financial Group (WFG)
---
Training Associate

• Contact prospect list to set up field training • Attend various field trainings to learn more about selling the products • Prospect new clients/business partners daily
Added by Brian
FIND, Inc.
---
District III Co-Chairperson

Manage all internal relations and tasks within the Executive Board. Oversee the completion of Officer tasks on a daily basis. Work in conjunction with the Chairperson to create monthly EBM and GBM agendas. Moderate GBMs in the Chairpersons absence. Assist in the mediation of District events and meetings held by Executive Board in an organizational manner. Facilitate Executive Board Leadership building and relations.

President of the Filipino League at Seton Hall (FLASH)

Guide the direction of the Executive Board and the organization as a whole. Share in all responsibilities of other Executive Board members. Sign official documents. Maintain order and relations with everyone associated with FLASH. Plan and administer Executive Board meetings, retreats, and workshops. Delegate responsibilities and make sure everything is well-balanced. Oversees all events. Attend meetings within and outside of Seton Hall that pertain to the development and well-being of the organization.

District III Public Relations Officer

• Inform organizations within the District of any news and updates through social media outlets • Maintain the activity of schools within the District • Coordinate inter-district communication and partner with District PROs • Establish communication and networking with beneficial organizations and affiliations outside of District III FIND, Inc.
Added by Brian
Union UTA Martial Arts
---
Certified Instructor

Works well in a collaborative environment as a mentor to 20 instructors of the Leadership Team Develop self-discipline and self-confidence in over 400 students ages 4-70 through self-defense Participate in several community service projects and fundraisers Distinctions: Martial Arts Hall of Fame Inductee c/o 2014 for Martial Artist of the Year, Martial Arts Hall of Fame Nominee c/o 2015 for Black Belt of the Year, 7x Martial Arts US Open World Champion
Added by Brian
Fragomen
---
Global Marketing Intern

Draft biographies and update events website with current Fragomen related workshops and sponsorships Able to recognize and deal appropriately with sensitive and confidential information Analyze venue and catering prices for Fragomen events to maximize budget
Added by Brian