Major
Masters In Business Administration
Education
Positioned in the fastest-growing region of the state, the University of North Georgia comprises five campuses united by a single mission focused on academic excellence and academic and co-curricular programs that develop students into leaders for a di...
One of the nation's leading research universities, the Georgia Institute of Technology is creating the next – the next idea, the next technology, and the next legion of agile minds well equipped to imagine and engineer our future. On a 400-acre campus ...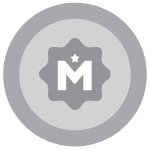 Carlos Robledo was recognized for earning a spot on the Dean's List

Made dean's list

Fall 2001 - Fall 2002

Added by Carlos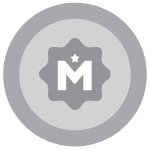 Carlos Robledo was recognized for graduating

Fall 2005

Added by Carlos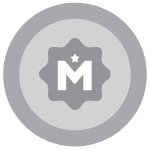 Carlos Robledo was recognized for studying abroad

Studied Japanese language and culture whilst living in japan in this study abroad.

Summer 2004

Added by Carlos
Activities & Affiliations
Phi Kappa Theta

Pledge, Big Brother, Treasurer, Big Brother, Treasurer

Fall 2002 - Fall 2005

Added by Carlos
Work Experience
NICE Systems Ltd. (NICE)
---
Manager Business Consulting

Customer Success Manager

October 2016 - September 2017

Enable our clients to deliver and effortless, consistent and personalized customer experience. Customer Success is the next step beyond our industry-leading technology, providing consulting and transformation services to realize our customer's goals and values.

Customers leverage myself and our team for the expertise of our global managers and our vast experience with CX and VoC deployments to help turn insights into action, delivering maximum ROI.

We handle new customers from deployment to value realization in the Americas region, consulting and helping our customers with pre- and post-implementation consulting, in-life insights, and business transformation efforts. We do not only deliver valuable analysis and reporting, but we also conduct all customer training workshops and on-site consulting as necessary. We also work closely with our VoC analysts to maintain benchmarks and best-practice methodologies among all our customers, in a wide array of industry verticals and touchpoints.

Insights Consultant

January 2012 - October 2016

Provide clients with professional and actionable insight reports that will provide additional value above and beyond our dashboard offering.

Develop thought leadership papers, research blog posts and value-added offerings to NICE-Fizzback.

Support internal resources with additional information about our VOC campaigns, from operational metrics, to trackers and over-time reports. Help with and prepare business cases to support new sales and change requests.
Added by Carlos
User Insight
---
Project Manager

January 2011 - August 2011

Assigned to manage projects and be the primary point of contact for our clients after a project is sold. Also responsible of reporting project progress to executive team on weekly basis.

Manage the day-to-day operations of research projects, and lead all client meetings.

Work alongside the client in order to assist with the creation of all project timelines, milestones and artifacts, as well as assisting in the creation and/or review of final reporting deliverables.

Work with Client Services to resolve any client requests that may be out-of-scope.
Added by Carlos
Infosurv Inc.
---
Project Manager

Assigned to manage projects and be the point of contact for our clients. Manage the day-to-day operations of our surveys and research projects. In charge of creating timeline of all deliverables, as well as obtaining the resources required to accomplish all tasks on time and to clients specifications.

In charge of questionnaire creation, review and implementation as well as Quality Assurance after programming by the IT team.

Assisted in the review of final reporting deliverables, as well as writing full report presentations and interpretation of findings when necessary.

Designed, implemented and supported various internal initiatives new to the company, such as company intranet, internal wiki, Infosurv VIP program and others.

Technical Guru

Participated in the design, development and programming of Infosurv's online surveys. Carried out and supervised all tasks related to maintenance of survey projects such as drafting and sending all survey invitations, as well as running computer-generated reports. In charge of all internal IT systems such as Exchange server, network infrastructure, backup policies and computer terminal setup and safe operation. Point of contact for all internal technical support.
Added by Carlos