Major
Computer Science (Software Engineering Focus)
Follow Heather's Progress
Awards & Recognition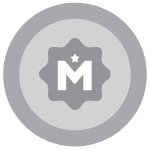 Heather Kemp was recognized for receiving a Old Gold Scholarship

30 ACT (or SAT EBRW+M score of 1390) AND a 3.80 GPA on a 4.00 scale

Fall 2015 - Spring 2018

Added by Heather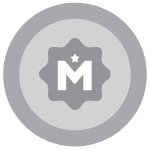 Heather Kemp was recognized for winning a scholarship

Jason & Leslie Weber Scholarship: Awarded to one deserving female student majoring in computer science, cumulative GPA of 3.0 or above, demonstrated initiative in projects above and beyond coursework

Fall 2017

Added by Heather

Heather Kemp was recognized for winning a scholarship

AnitaB.org GHC scholar, given to student scholars with the following criteria:

Are active in their community.
GHC will have an impact on the scholar and the message they take back to school and their community.

Fall 2017

Added by Heather

Heather Kemp was recognized for winning a scholarship

Iowa Scholars; 30 ACT (or SAT EBRW+M score of 1390) AND a 3.70 GPA on a 4.00 scale.

Fall 2015 - Spring 2018

Added by Heather

Heather Kemp was recognized for winning a scholarship

Bright Scholars of Iowa

Outstanding academic achievement (top 10% or equivalent of high school graduating class, or ACT of 28 and above, or for regent university applicants 299 and higher RAI---Regents Admission Index).

Demonstrate a commitment to learning and community service, as well as success in the face of adversity.

Fall 2015 - Spring 2018

Added by Heather
Activities & Affiliations
Association for Computing Machinery (ACM) - University of Iowa Chapter

Webmaster, Vice President

Served as officer in local ACM chapter, which involves hosting bi-weekly meetings and tech talks, organizing our annual computer science conference, managing over 100 members dues and communication to said members and companies.

Fall 2015 - Spring 2018

Added by Heather

Women in Computing Sciences (WiCS)

Vice President, President

Served as officer in Women in Computing Sciences organization, which involves hosting bi-weekly meetings and tech talks, organizing our annual computer science conference with the ACM board, managing communication to over 20 members and companies.

Fall 2015 - Spring 2018

Added by Heather

Women in Science and Engineering (WISE)

Mentor

Functioned as mentor for incoming women in science and engineering at the university, involving a minimum of one monthly meeting along with reports to advisors and answering all questions about the university.

Fall 2016 - Spring 2017

Added by Heather
ICRU Fellow

ICRU Fellow

Performed my research on interactive learning environments with Shiny R and HTML/JS, supervised by ICRU and Sheila Barron.

Fall 2016 - Spring 2017

Added by Heather

University of Iowa Honors

Enrolled in high level course work and additional research activities to complete my honors enrollment at the university.

Fall 2015 - Spring 2018

Added by Heather
Work Experience
The University of Iowa
---
Teaching Assistant

Worked with students on individual and small group basis to reinforce learning concepts

Enforced rules for behavior and procedures for maintaining order during class

Assisted with preparations to present the programed robot skits to the public

Introduction to Computer Science, Robotic Theatre, Algorithms

Software and Data Assistant

Compiled reports using Tableau, Power BI, Excel, and Word for University of Iowa officials

Documented process of completing each report to enhance the speed of future reports

Met weekly with supervisor to establish current goals and discuss progress

Attended meetings with supervisor to communicate process, needs, and goals to coworkers
Added by Heather
State Farm
---
Customer Core Services Intern

Developed Postgres database and implemented use into Java production code

Leveraged JUnit tests to ensure team code quality

Volunteered to organize class for local students on Scratch game development

Tracked teams progress using Agile project management skills
Added by Heather
John Deere
---
IT Analyst Intern

Automated Tableau Server commands with REST API, Jenkins, Linux, and Python

Communicated with end users and team during transition to automated scripts

Utilized Tableau to aid with early error detection and understanding data

Monitored performance of servers and contents of databases with custom scripts

Tracked teams progress using agile project management skills
Added by Heather
Projects, Publications & Classwork
Internet of Followers allows users to have an innovative VR experience which enables them to delve through the wide-reaching space of Twitter networks. Users are able to walk firsthand through their network of Twitter followers and watch clusters form from different communities of users all following each other. It was created for the Midwest Big Data Hackathon and won first place.
Added by Heather
Many students tend to have a difficult time understanding and getting excited about the power of statistics, particularly when it comes to the fundamental concepts in statistics like sampling theory and the impact of bias. This research is to see if using an interactive statistics learning environment will help students engage with the content, explore complex statistical concepts, and better understand statistics as a whole. The suite, which was developed first with Shiny R and then with JavaScript and HTML is a diverse set of apps that offer: Dynamic quizzes on concepts so students can practice for as long as they want Reports on trending errors so students will know where to study more Interactive statistical investigations based on established studies Listen to the podcast where I talked about this project here: https://soundcloud.com/justatheorypodcast/shiny-r-and-self-driving-tractors-with-heather-kemp
Added by Heather
Robot Theater (Other)

Lead by Dr. Denise Szecsei, the University of Iowa's Parrot Drones, Cozmos, and adorable NAO robots have been engaged in many STEM outreach programs in order to show younger students what they're able to accomplish and how far their abilities could take them in a technical field. At the end of a session with us and the robots, students will either send the drones soaring through the sky, drive the Cozmo through a puzzle with code alone, or have their NAO robots perform something they wrote themselves right before their very eyes!
Added by Heather
Tony Birb: Pro Sk8r 2003 is an infinite runner in which you play as the legendary Tony Birb, sliding down twigs. Inspired by a GIF of a bird sliding down a rail, this game was created with Alic Szecsei (http://alic-szecsei.com/) for the Fall EPX Jam at the University of Iowa. Try the game here! (https://hekemp.github.io/TonyBirb)
Added by Heather
Werewolf the app was created for the iOS Development course with the goal of learning how to interact between different devices using Multipeer Connectivity. With the Werewolf app, people can play Werewolf easily via player tracking, automated vote collection, and customizable rules. This app fundamentally functions as the narrator of your Werewolf game.
Added by Heather
SafeSwarm (Classwork)

In June 2014, SSH and GfK carried about a national survey of 2,000 people in the USA about harassment as people walked the streets. They found that 65% of women experienced street harassment, 23% had been sexually assaulted, and 20% had been followed, while 25% of men reported to being harassed as well. Enter the Safe Swarm, a fleet of autonomous drones that will deploy to the mobile application user's location and follow them so they are not alone on the streets. The Safe Swarm drones would, at full production capability, be able to follow users, stream the video activity of what is happening, notify nearby friends of the situation, and keep the user in a well lit area with their flashlight. With the Safe Swarm supporting people as they walk the streets alone, decreased harassment rates will facilitate a feeling of safety as users walk home, and increase the probability of perpetrators being caught through the live video footage. SafeSwarm the app was created for the Android Mobile Development course with the goal of learning how to automate drone behavior and interact with location based services while laying out the framework for a real life application. In it's current state, the Safe Swarm application controls one drone, which can be deployed to the mobile application user's location and follow them until it is dismissed or runs out of battery.
Added by Heather