Major
Economics And History
Minor
International Studies
Awards & Recognition
Eight students presented their research at the Academy of Economics and Finance Conference (AFE) in Charleston, South Carolina, with two tying for the top prize. Dean of the College of Business Dr...

Winter 2016-2017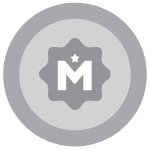 Kevin Morris was recognized for earning an academic award

Named a Finalist in the 2015 Scholars of Distinction Scholarship Competition

Fall 2015

Added by Kevin
Activities & Affiliations
Kevin Morris of Savannah is a 2014-2015 member of the Student Government Association (SGA) at Georgia College. SGA serves the campus community by addressing student concerns, promoting understandi...

Fall 2014

Kevin Morris of Savannah is a 2013-2014 member of the Student Government Association (SGA) at Georgia College. Kevin holds the position of Justice. SGA serves the campus community by addressing ...

Fall 2013
Kevin Morris has been named by The GIVE Center as one of the top 20 registered volunteers for the 2016-2017 school year. This list is based on the number of service hours logged during the academic...

Spring 2017

Kevin Morris of Savannah earned the Silver Level Presidential Service Award for completing between 175-249 hours of community service during the 2014 calendar year. The President's Volunteer Servi...

Spring 2015
Kevin Morris of Savannah has been selected as a Student Ambassador for 2013-2014. The Pre Mass Communication major will help serve as a vital link between the university's student body, prospective...

Fall 2013
Kevin Morris from Savannah was recognized for 349 hours of volunteer service this year.

Spring 2017
Economics and Finance Club

Spring 2014 - Fall 2014

Added by Kevin
Model United Nations (Model UN)

Spring 2013

Added by Kevin
Omicron Delta Epsilon (ODE)

Invitations to this honor society were sent to the top economics students in the Class of 2016

Added by Kevin
Honors Council

Fall 2012 - Spring 2013

Added by Kevin

Phi Alpha Theta History Honors Society

Membership is extended to the top history majors in the junior class

Added by Kevin
Deans Student Advisory Board (College of Business) (DSAB (COB))

Fall 2013 - Spring 2014

Added by Kevin
International Club (Int'l Club)

Fall 2012 - Fall 2013

Added by Kevin
Dean's Student Advisory Board (College of Business)

The Dean's Student Advisory Board (DSAB) is an organization of students committed to improving the academic, social, and professional quality of education in the J. Whitney Bunting College of Business. DSAB facilitates interaction between students, student organizations, faculty members, alumni, and administration. It assists in fulfillment of the mission of the College. The board responds to students' needs and serves as their voice within the College of Business, the business community, and...

Summer 2012 - Spring 2016
Economics and Investment Club

For anyone interested in the GCSU economics department and associated programs. We try to meet several times a semester with a variety of events.

Summer 2012 - Spring 2016
GC Leadership Programs

For Program Members | The GC Leadership Programs orgsync community uses this page to send out announcements, post event information, and manage group participation. Take a look around and get a feel for the place. You can access our calendar for upcoming opportunities and browse our roster to learn more about your fellow members.

For Visitors | We are very glad you are interested in the GC Leadership Programs To learn more, visit gcsu.edu/leadership or contact John Bowen, coordinator of...

Summer 2012 - Spring 2016
Student Judicial Board

Spring 2013 - Spring 2014

Added by Kevin

Council of Student Ambassadors

Fall 2013 - Spring 2014

Added by Kevin
Honors Program

The Honors Program is designed for intellectually talented and motivated students. We provide small sections of core curriculum classes, multidisciplinary colloquiums, dinner-seminars, book discussions, and a variety of other academic, cultural, and social events.

Our mission is to provide students with an intellectually challenging and rewarding academic experience, which will allow them to stretch their minds, craft unique records of experience and accomplishment, and achieve their longe...

Summer 2012 - Spring 2016
iVolunteer (The GIVE Center)

This group is open to all registered volunteers of The GIVE Center. For more information please email give@gcsu.edu or call (478) 445-5700.

Summer 2012 - Spring 2016
Omicron Delta Kappa (ODK)

Omicron Delta Kappa is the first college honor society of a national scope to give recognition for leadership. Since its founding, over 300,000 individuals from over 300 college and university campuses across the United States have been recognized for meritorious leadership and service in extracurricular activities. As a perspective member, you have an opportunity to be recognized for your leadership achievements in one of the recognized Five Phases of Campus Life:

1. Scholarship
2. Athle...

Summer 2012 - Spring 2016
Pre-Law Society

This Pre-Law Society is a body of students, with the purpose of:
1) Sponsoring educational activities related to: the application process for law school, preparing to take the LSAT, choosing a concentration, choosing a career in law.
2) Sponsoring activities such as visits to law schools, visits to court buildings, and invited speakers that broaden our knowledge of the law and careers in the law.
3) Sponsoring forums that inform us about the law and current legal issues.
4) Establishing r...

Summer 2012 - Spring 2016
Resident Student Association (RSA)

RSA is an organization that represents resident students in all aspects of campus life. We work to create opportunities for students to interact, and to provide leadership for change. RSA also helps with communication and cooperation between community councils, works to solve problems facing resident students, and acts as a central government to all community councils.

Fall 2012

Added by Kevin
Georgia College Collegiate 4-H Club

Fall 2012 - Spring 2014

Added by Kevin
Student Government Association (SGA)

Acting as the voice of all students enrolled at Georgia College & State University, the Student Government Association will actively work to improve the quality of life for the student body, along with the university community as a whole. Believing in the right of self-governance, all students enrolled at Georgia College & State University shall be a member of the Student Government Association and be entitled the rights, privileges and protections thereof.

Summer 2012 - Spring 2016
Phi Kappa Phi was born different. In 1897, 10 senior students, 2 faculty members and the University of Maine president created a new kind of honor society, one that recognized excellence in all academic disciplines.Today, Phi Kappa Phi continues to rec...
Kevin Morris of Savannah, Ga., was recently initiated into The Honor Society of Phi Kappa Phi, the nation's oldest and most selective collegiate honor society for all academic disciplines. Morris ...

Spring 2015

Verified by The Honor Society of Phi Kappa Phi
Omicron Delta Kappa was founded on Dec. 3, 1914 on the campus of Washington and Lee University in Lexington, Va. The Society was founded by a group of 15 students and faculty who believed that leadership at the collegiate level should be recognized and...
Work Experience
Georgia Ports Authority
---
Trade Development Intern

I work in logistics and trade development at the Port of Savannah, the single largest container port in the USA and the fourth busiest in the nation. As an intern with the Trade Development Office, I assist in attracting new companies to Georgia, promoting a vast inventory of site options for port-related business, assisting with tax incentives (BEST), expanding existing business, assisting with export and import opportunities, and advertising Georgia Port Authority's knowledge of international trade and transportation to meet the needs of its customers. http://www.gaports.com/
Added by Kevin
Georgia College & State University
---
Student Ambassador

I serve as a host and information specialists during special Georgia College functions sponsored by the President, the Office of Admissions, Institutional Advancement, and the college and schools of the University. I also serve as a student admissions representative, campus tour guide, commencement/convocation usher and attendant, as well as a role model and informal mentor to prospective and entering students.
Added by Kevin
Georgia College
---
Student Technology Assistant

I served as a technology/printing resources assistant and new technology liaison for GCSU Library Instructional Technology Services
Added by Kevin
Soliya
---
Program Facilitator

August 2013 – Present (1 year 10 months) Soliya is a nonprofit organization that uses internet technology to improve inter-cultural understanding between the "West" and the "Muslim World". Their core program is the Connect Program - a cross-cultural education program that directly connects university students in the US, Europe, Middle East and North Africa. As part of an accredited course at participating universities, the students engage in dialogue through a web-based videoconferencing application and collaboratively analyze and produce their own media products. As a facilitator, I work with an international partner to facilitate international conflict resolution dialogue through the aforementioned platform. http://www.soliya.net/
Added by Kevin
US Embassy Skopje
---
Added by Kevin
U.S. Embassy Zagreb
---
US Commercial Service Intern

As an intern with the US Commercial Service, I worked at the US embassy in Croatia conducting market research in the region and serving as a client liaison for US companies and Gold Key clients seeking business partnerships in the South East Europe region. Additionally, I planned and coordinated trade events in Croatia to promote US companies and products in Croatia and the South East Europe Region. All of my tasks and responsibilities fell under the commercial diplomacy mission of the U.S. Deprtment of Commerce to foster greater cohesiveness and cooperation between the United States and the Republic of Croatia. https://frontpage.gcsu.edu/article/economics-and-political-science-major-interns-us-embassy-croatia
Added by Kevin
Rock Eagle 4-H Center
---
Waterfront Counselor

I worked as a Summer Camp Counselor at the Rock Eagle 4-H Center, an employee of the Georgia 4-H camping program and the University of Georgia's College of Agriculture and Environmental Sciences. As a Waterfront counselor, I was trained in the Red Cross CPR/First Aid and Lifeguard certification programs. I worked as a canoe instructor and lifeguard, and additionally was assigned to a specific group of 20+ counselors and adult volunteers each week. Additionally, I worked at Camp Corral at Wahsega 4-H Center at the end of the camping season. Camp Corral is a summer camp program for military youth in middle school and high school. I was assigned to chaperon a cabin of campers and assisted with classes and activities.
Added by Kevin
University of Georgia
---
State Representative on the Georgia 4-H Board of Directors

I represented the 170,000 Georgia 4-H members while meeting with Georgia Governor Nathan Deal, members of the Georgia legislature, Georgia Agricultural Commissioner, university officials, donors, and alumni of the Georgia 4-H Program. Additionally, I planned and hosted several annual 4-H conferences and competitions.
Added by Kevin