Major
Biomedical Engineering
Follow Kirsten's Progress
Awards & Recognition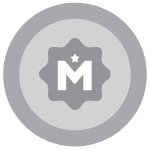 Kirsten Anderson was recognized for earning an academic award

ICRU Undergraduate Research Fellowship

Fall 2018

Added by Kirsten

Kirsten Anderson was recognized for earning an academic award

National Scholars Award

Awarded to student with >26 ACT score, and 3.6/4.0 GPA or greater.
Re-awarded to full time students with 2.75/4.0 GPA or greater.


Fall 2015 - Spring 2018

Added by Kirsten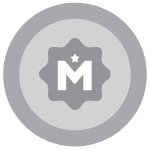 Kirsten Anderson was recognized for receiving a Old Gold Scholarship

Awarded to incoming student with >30 ACT score, and 3.8/4.0 or greater GPA.
Re-awarded to full time students with 3.0/4.0 GPA or greater.

Fall 2015 - Spring 2018

Added by Kirsten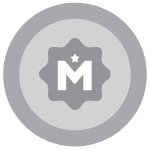 Kirsten Anderson was recognized for winning a scholarship

Paul F. Larson Engineering Scholarship, awarded to a student in the college of engineering.

Fall 2018

Added by Kirsten

Kirsten Anderson was recognized for winning a scholarship

John J. Corcoran Scholarship, awarded to undergraduate engineering students.

Fall 2017 - Spring 2018

Added by Kirsten

Kirsten Anderson was recognized for winning a scholarship

Thomas and Sophronia Caywood Scholarship awarded to undergraduate engineering students.




Fall 2016 - Spring 2017

Added by Kirsten
Activities & Affiliations
Tau Beta Pi

Induction during Spring 2018 semester.

Added by Kirsten
Outdoor Exploration Trip Leader

Lead groups of people, with skill ranges from beginner to expert, on outdoor trips such as paddle boarding, kayaking or hiking. Involves planning activities and routes to be completed, while making sure everyone is confident while outside.

Added by Kirsten

Design for Manufacturing

In this class I worked with a team to bring a project from the very first stages of brainstorming to a final working project. I learned how to use a mill, lathe, and multiple hand tools, I also become very accustomed to working with G-code in CNC machines. Emphasis was placed on the design aspect that would allow each part of the project to be accurately manufactured in the design lab.

Added by Kirsten

Electrical Device Design

During this activity I designed and built an electrical device that reads EMG signals, and reports the maximum force exerted by a targeted muscle. Every part of this device was built and designed from start to finish, the instrumentation amplifier, analog filters, and accompanying wiring to an Arduino unit. I also worked to write the accompanying code within the Arduino that calculated the force and connected the output to an LED, which lit up during collection, and an LCD screen which read out the force exerted.

Added by Kirsten
Work Experience
University of Iowa Recreation Services
---
Climbing Wall Supervisor

I work with a group of peers to make sure the climbing wall is a safe and welcoming environment for all patrons, from someone making a first attempt to expert climbers. I also work to mentor new climbers, and help introduce them to the sport.
Added by Kirsten
Wilken Lab
---
Research Assistant

Through a use of passive marker sets, Nexus/Vicon, Visual 3D, and Matlab I help to analyze the biomechanics of a patients gait pattern. There is patient interaction in both an overground and GRAIL system, I have also been certified as Motek Operator to use the GRAIL system during collections.
Added by Kirsten
University of Iowa Catering
---
Catering Associate

June 2016 - November 2016

I spent my time working different events across the University and ensuring every patron has a good experience here. This included event set up, actively walking around during the event and interacting with everyone there.
Added by Kirsten
Edward Hospital
---
Environmental Services

During my time in this position I cleaned patient rooms and other clinical areas of the hospital. I coordinated with nurses and other members of the environmental services team to make sure all patients I interacted with had a positive experience in the hospital.
Added by Kirsten
Projects, Publications & Classwork