Education
About Upper Iowa University Founded in 1857, Upper Iowa University is a private, not-for-profit university providing undergraduate and graduate degree programs to more than 5,800 students—nationally and internationally—at its Fayette campus, 25 U.S. ed...
Upper Iowa University is pleased to announce Nick Seibert of Brodhead, WI, graduated Magna Cum Laude with a Bachelor of Science degree in Business Admin, in August. About Upper Iowa University Fo...

Summer 2018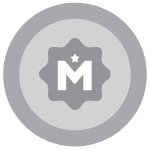 Nick Seibert was recognized for graduating

Graduated from the University of Wisconsin Rock County with a General Associates Degree.

Added by Nick
Work Experience
Kuhn North America Inc.
---
Parts Planner & Inventory Specialist, Order Management

Works with computer systems and gathers information with accuracy and efficiency. Orders parts based on needs and flows. Interprets information based on forecasts created from history of parts flows. Develops plans and ideas to maintain parts locations and space needed for stocking. Gathers information on inventories of parts. Identifies unknown parts using computer generated systems. Creates stock-sheets and PO's to be manufactured for parts use. Works with other parts planners, parts specialists, engineers, purchasers, manufacturing planners, and management to obtain parts on time to meet dealer and customer needs. Transfers parts from one account to another account in order to meet demands. Works with different computer programs to gather information needed to plan parts. Looks up past history of parts and transactions to insure accuracy of forecasting and inventories. Takes parts orders from dealers and customers and creates the orders to be picked for shipment. Decides what method of shipment orders need to be sent. Travels to other Kuhn RDC's as needed.

Parts Warehouse

Involves receiving, picking, packing and shipping service/repair parts. A basic understanding of parts inventory, keyboarding, and basic math skills, ability to operate a forklift / work assist vehicle.
Added by Nick
Wal-Mart Stores Inc. (WMT)
---
Asset Protection Associate

April 2012 - October 2014

Enforce asset protection procedures, Risk Control requirements, and all applicable Company guidelines, ensure the Company policies and procedures related to the detection, apprehension, and processing of shoplifters are fol-lowed, work with management and other Associates to ensure measures are in place to deter internal and external theft, meet with Audit Lead and Audit Team to discuss and analyze opportunities as a result of the unexplained loss of merchandise, monitor, instruct, and direct supervisory personnel and other Associates in preparations for and the completion of yearly inventory, monitor Company assets by completing monthly and quarterly audits in the shrinkage reduction, Quality Assurance, and Risk Control areas, review and analyze accident loss trends and develop effective Risk Control solutions in an effort to reduce loss, conduct visits to locations to assess the level of execution of Company Risk Control programs, identify and evaluate areas of success and opportunity, and provide controls and solutions, develop strategies for preventing shrinkage and/or accident opportunities.

Sales Associate, Cashier, Etc.

Provides remarkable customer service. Ability to work under pressure. Promptly answer customer calls. Ability to operate a cash register. Follow proper procedure for handling claims, knowledge of all departments in the store, ensure that merchandise is properly labeled and priced. Replenish stock from the warehouse. Promptly clean all spills. Keep the floor clear of objects. Follow all safety and emergency rules and regulations. Ensure that all dis-plays are secured properly.
Added by Nick